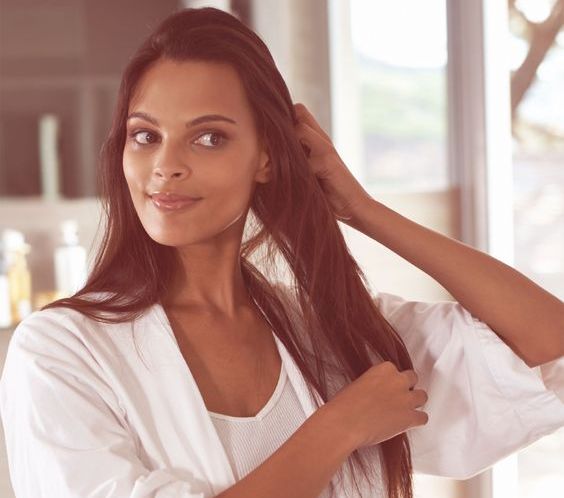 Smooth, silky and thick hair may seem like a mere dream to many. Most of the people are born with beautiful hair but sunlight, pollution, stress, hormonal changes, puberty, aging and other factors damage the healthy hair.
Finding the right cause for hair loss becomes a mystery at times. Dry and unhealthy hair cause excessive hair loss and this becomes a trauma for many. Well there are some effective home remedies for dry hair; white hair and hair loss that will help you regain the growth and texture of your hair. The thickness will return too.
Olive Oil, Honey And Egg Combination
Honey rejuvenates dry hair and improves hair growth apart from treating brittle and damaged hair. It attracts and stores the moisture apart from offering essential nutrients to hair that improves growth. Narrowing of follicle shafts can be controlled with olive oil and it improves scalp health, fights dandruff and bacteria. Egg whites have proteins that are great for hair growth. The mixture of these three ingredients will give you healthy and thick hair.
Powerful Olive Oil & Honey Cream
Instruction: Take an egg and remove the yellow part. In the egg white add a teaspoon of honey and olive oil. Mix it well to form a smooth paste and apply it on your complete hair from root to the tip. Keep it for 20 minutes. Apply shampoo and rinse it with normal tap water. You will see the difference in a month.  Apply this remedy twice a week.
Coconut Oil And Curry Leaves
Curry leaves are popular in India for tampering the dishes, but it is effective for grey hair and hair growth.  If you are also checking for home remedies for white hair then this solution will be helpful for hair growth too. Eating curry leaves and applying it to hair offers good results. The fatty acids in coconut oil protect the hair strands from root to tip and prevent breakage. Coconut oil has essential proteins that promote hair growth.
Instruction: Take half a cup of coconut oil and add 7 to 8 curry leaves in it. Boil the curry leaves but do not burn it. A black residue will form in the oil. Use this oil to massage your scalp and hair gently. Use this remedy twice a week for best results.
Amlaa or Indian Gooseberry
Indian gooseberry or Amlaa is ideal for fast and natural growth of hair which is also rich in vitamin C. It keeps your scalp healthy as it has anti-inflammatory, antibacterial and antioxidant properties.  It stimulates hair follicles and keeps the hair thick and shinning.
Instruction: Mix a tablespoon of Amlaa with lemon juice and massage it on your scalp. Cover your head with shower cap and leave it overnight. Next day shampoo your hair. You can implement this remedy twice a week.
Vitamin E oil is rich in antioxidants that can fight free radicals and enhance oxygen in the body. It improves blood circulation in the scalp which is vital for hair growth. It's a perfect hair loss treatment at home that will keep your hair healthy and beautiful.
100% All Natural & Organic Vitamin E Oil
Instruction: Massage your scalp with vitamin E oil and leave it overnight. For silky and wonderful hair wash it off with a mild shampoo the following day. You can use this remedy thrice a week for best results.
Onion juice is amongst the best home remedies for hair loss and it also treats scalp infections. It kills germs and parasites, regenerates hair follicles and minimizes inflammation.
Honey, Egg And Yogurt Mixture
Mixture of honey, egg and yogurt not only promotes hair growth, but it also removes dryness and dandruff. Egg yolk is rich in proteins and fats that moisturizes the hair and improves growth. Yogurt strengthens the hair strands and offers extra shine apart from removing dandruff.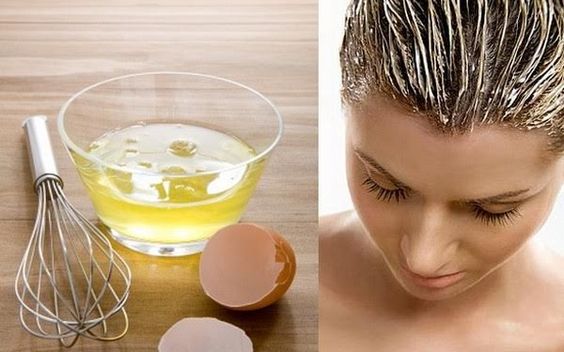 Image Credit: https://in.pinterest.com/pin/323485185718366451/
Instruction: Take two eggs and beat them well, now add one tablespoon of honey and two tablespoons of yogurt. Apply it on the hair thoroughly and leave it for twenty minutes. Wash with cold water. Use a mild shampoo after few hours to remove the smell.
If you are fed up with premature graying along with hair fall then potatoes will work in a terrific way for you. Potatoes are rich in calcium, phosphorous, vitamins A, B and C and potassium.
Instruction: peel a potato and juice it in a mixer. Strain the complete juice of potatoes in a bowl and add one egg yolk, one tablespoon of honey, and some water. Apply it to the hair and leave for 30 minutes. Wash it off with a mild shampoo. Try this remedy every alternate day for best results.
Note: Use the home remedies as stated in the article for best results.